What can hypnotherapy help with?
Hypnotherapy can help with a wide range of issues all the way from Addiction, Anxiety, Bruxism, Blushing, Confidence, and right through to Worry and Zoophobia (yes I think there is a phobia for almost every letter of the alphabet!). Hypnosis can be a good choice for help with any issue in which you'd like to change the way you think or feel about something or somebody, including yourself.

Why choose hypnotherapy?
Hypnotherapy is a good choice to consider if you're looking for a solution focused approach to solving your problems. Ultimately like all therapy, hypnotherapy helps to change the way you think and feel. It just does that in ways that perhaps you haven't considered before.
Hypnotherapy makes use of the idea that much of what we think and feel is outside our conscious awareness. This means we can build up unhelpful subconscious patterns of ways of thinking and feeling, patterns that over time can become so ingrained we struggle to change them.
For instance, you may become aware you're playing out the same old patterns each time you find yourself in a particular situation or with particular people. Or perhaps you find yourself overreacting to situations and wondering "Where did that come from?". Whether your reaction is anxiety, anger, guilt or fear, hypnosis can be an effective way of addressing that feeling.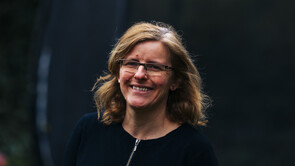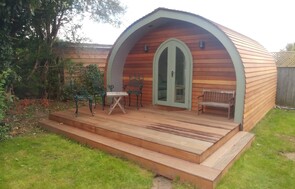 What to expect
With hypnotherapy I can help you identify and change unhelpful subconscious patterns of thinking and feeling. One of my clients once commented that "It's therapy that doesn't feel like therapy". I like that description. It fits with the way I work. We are changing the way you think and feel, fixing the problem not fixing you, as you're not broken.

Together we identify the changes you'd like to make and then each session we agree a focus for the session and we go from there.

Another wonderful client thanked me for "Helping people not to be afraid of their mental health". I like that description too. Working through something is easier when we're less afraid of it. And I have experience of using a variety of methods and tools to help you do just that including CBT Hypnotherapy and Regression Therapy.

Hypnotherapy is generally a short-term therapy compared with traditional talking therapies. Some clients may of course return if there's something else they would like to work on. But with each issue we are working on we are working towards long lasting solutions rather than temporary band-aids.


Hypnotherapy in Berkshire for help with:
Looking for help with something else?
Hypnotherapy is useful for helping with a wide range of different issues as many of the problems we face are related to thought processes that are outside our conscious awareness.
Within the past few years I have helped clients achieve changes in a wide variety of issues including hypnotherapy for anger, misophonia, hypnosis for confidence, imposter syndrome, self-esteem, blushing, hypnotherapy for addiction and sleep hypnosis, binge eating and hypnotherapy to reduce drinking.
If you're ready to get in touch please do give me a call on 07710 360926 or complete my contact form, our initial consultation is free. If you have more questions then you may find my FAQ page helpful.